Browsing articles in "IPad"
Looking for apps to keep you organized? These six apps are perfect for keeping you calm, collected, and in control of any situation.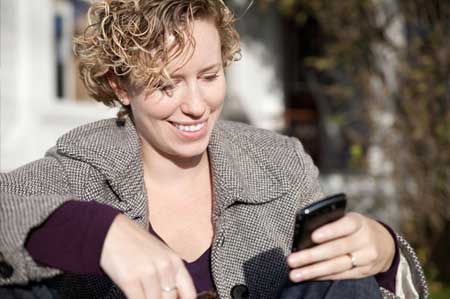 SIMPLENOTE
Are you struck by ideas, thoughts, and remembrances at the oddest times? Jot a note with simplenote, it syncs with all your other devices, too, so your jots are easy to locate anywhere. Get Simplenote  at itunes.apple.com.
GROCERYIQ
This is like a grocery list on speed. You can build your list by scanning barcodes, share it, find coupons that correspond, and more; you'll be saving money and not forget anything at the store. Get GroceryIQ at itunes.apple.com.
REMEMBER THE MILK
This app, available for the iPhone and Android phones, is about more than just remembering to pick up some dairy goodness. It's a time management tool that lets you manage your errands—and even gives you maps to help you get there. Plus it's flexible, you can create a list or a tag cloud, depending on what you prefer. Get it at rememberthemilk.com.
LOCKBOX
These days people are inundated with numbers, codes, and passwords; Lockbox is intended to help. It's an app that stores sensitive information safely. Get Lockbox at itunes.apple.com.
LOSE IT!
Trying to lose weight? This app helps you set goals and keep track of your progress. You can even record your daily calories to ensure that you aren't overeating. Get it at loseit.com.
TWEETDECK FOR IPHONE
When you love to tweet, you need an app that will help you stay on top of it while using your iPhone. TweetDeck for iPhone helps you stay in touch and on top of your social networking. Get it at itunes.apple.com.